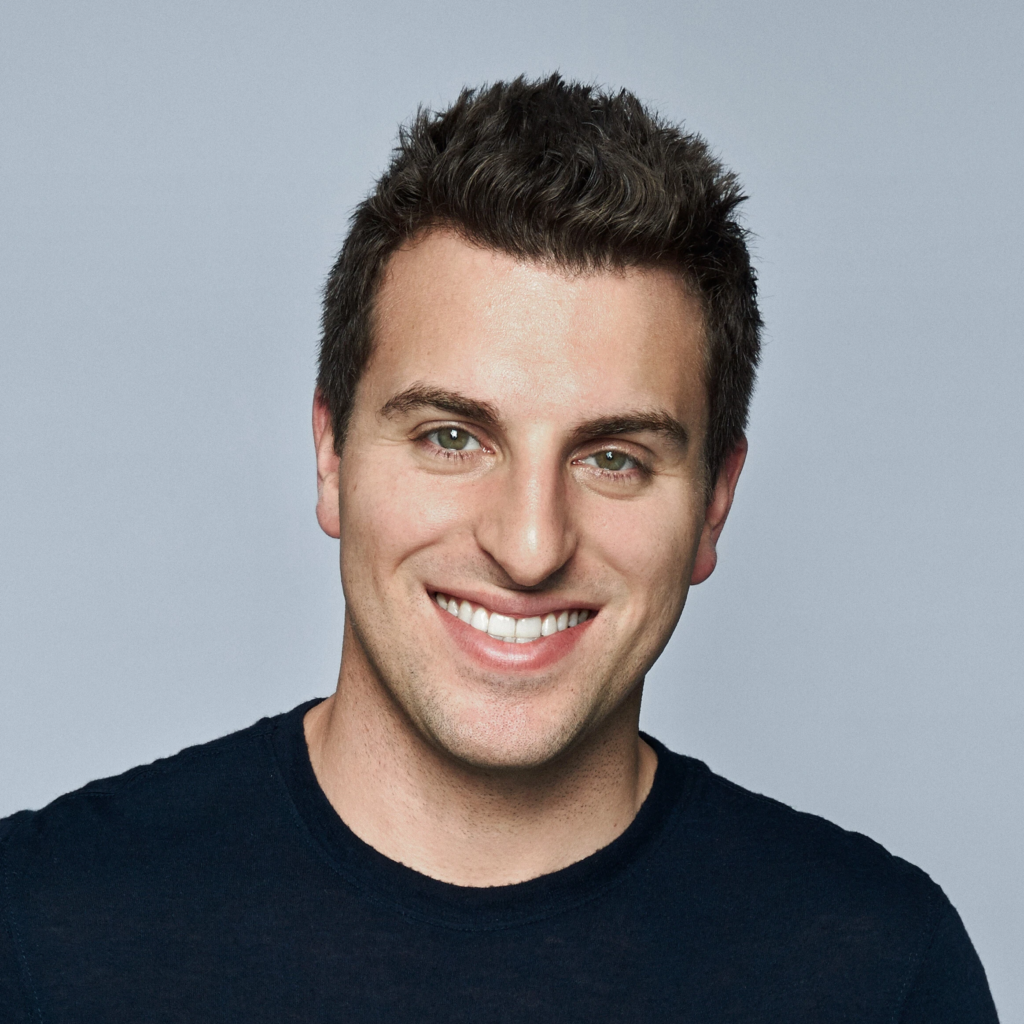 Brian Chesky
Marketplace Operator Excellence
Marketplace Operator Excellence 2023 Honoree
Brian Chesky is an American businessman and industrial designer. He is best known as the co-founder and CEO of the peer-to-peer lodging service Airbnb. As a child, Brian was interested in art, drawing replicas of paintings, and designing and redesigning shoes and toys. He later became interested in landscape architecture and design. Brain did his Bachelor of Fine Arts (BFA), Industrial Design, from the Rhode Island School of Design. Soon after, Brian worked as an industrial designer and strategist at 3DID, Inc. in Los Angeles. In 2007, he moved to San Francisco, where he shared an apartment with Joe Gebbia, who would later become his co-founder at Airbnb.
The story of Airbnb began in October 2007, the Industrial Designers Society of America was hosting a conference in San Francisco, and all hotel rooms were booked. Brian and Joe could not afford the rent for the same month and decided to rent their apartment for money. They purchased three air mattresses and marketed this idea as "Airbed and Breakfast," with three guests staying the first night. The following year, Nathan Blecharczyk, a Harvard graduate and technical architect, joined as the third co-founder of Airbnb. Soon after, it received funding from Y combinator and experienced phenomenal growth. Towards the end of 2020, it went public at $100 Billion.
Brian was named one of Time's "100 Most Influential People of 2015". Same years, he was on the Forbes list of America's Richest Entrepreneurs Under Forty. In May 2015, President Obama named Brian an Ambassador of Global Entrepreneurship. In 2016, he was also named in the Youngest Forbes 400 list. In 2018, Brian was named the Bay Area Executive of the Year by Business Times. In June 2022, the International Hospitality Institute featured him among the 100 Most Powerful People in Global Hospitality.
Marketplace 50 is happy to confer Brian Chesky with Marketplace Operator Excellence Award for leading the way and transforming the travel and hospitality industry using the platform and sharing economy model.
Brian Chesky
Co-founder & CEO Airbnb